GOLD
MUST-HAVES
For every occasion
Style your wardrobe staples with classic gold pieces for a stunning look on every occasion.
For the everyday
Elegant 10ct gold pieces for a standout look every day.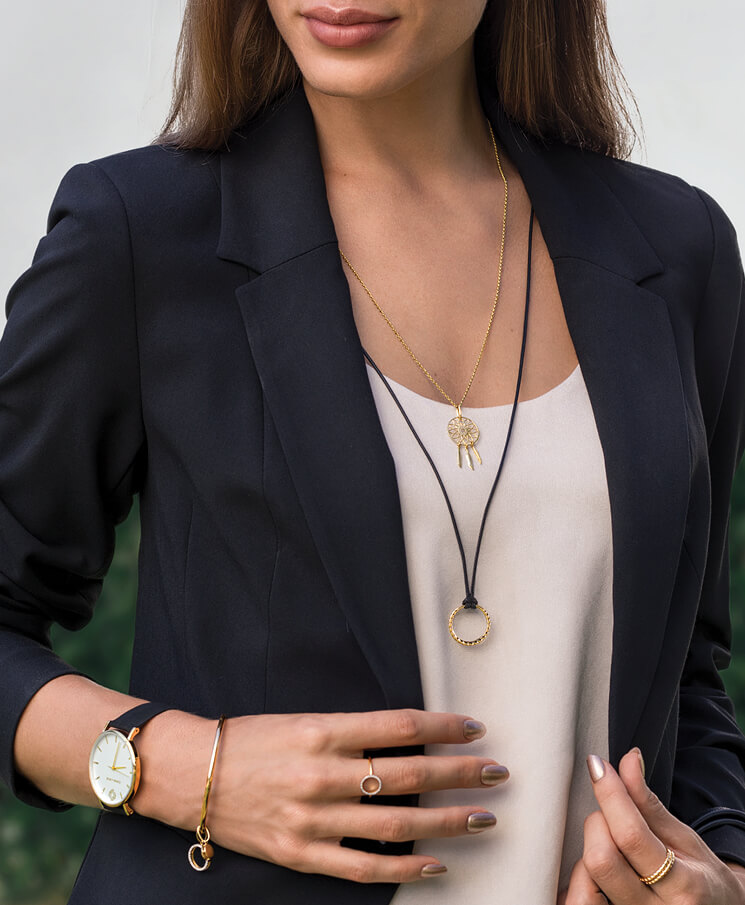 Shop the look
15057273

Large Watch in Black Suede Leather & Gold Tone Stainless Steel

Description

Keep time in style with this Emma & Roe watch with gold tone stainless steel. Featuring a simple-yet-stunning white face, paired with interchangable black suede leather straps and water resistance of 30m, it is the ultimate in versatility. Dimensions - Face: 40mm. Adjustable Strap - Width: 20mm. Length: 16cm-20cm. Exclusive to Emma & Roe.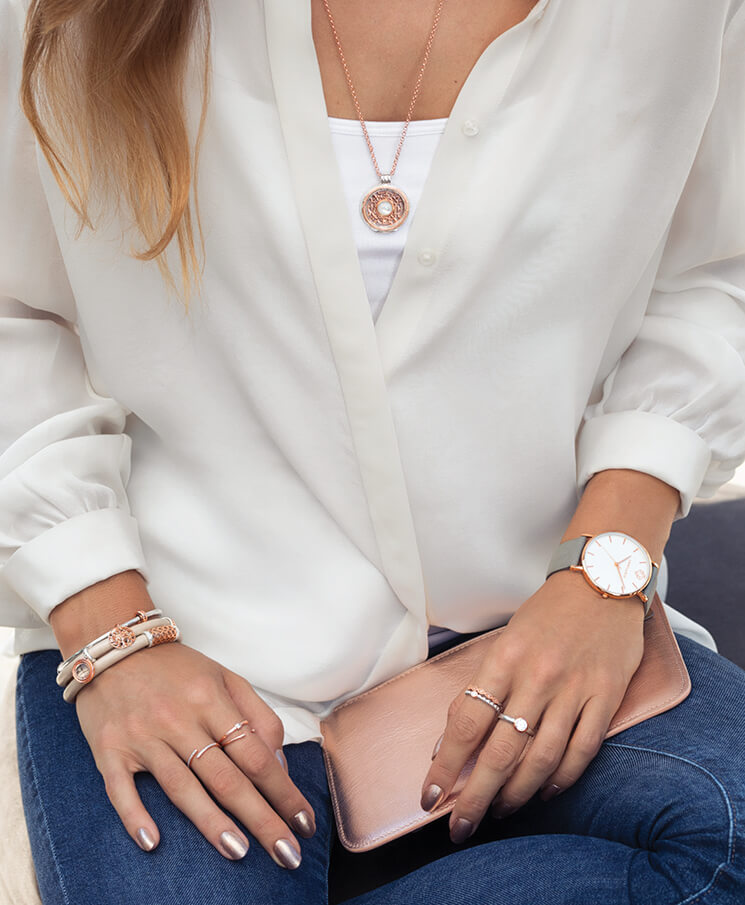 For

casual get togethers

Keep it casual with interchangeable coin lockets, leather bracelets with delicate charms and a luxe watch.
Shop the look
14166167

Coin Locket Insert with Mother of Pearl in 10ct Rose Gold

Description

Create your own look with this 10ct rose gold coin locket insert. Featuring a finely crafted pattern, and centred with a single mother of pearl, this elegant piece is sure to draw many admiring glances. Coin locket frame & chain sold separately.

15061454

Large Watch in Grey Suede Leather & Rose Tone Stainless Steel

Description

Keep time in style with this Emma & Roe watch with rose tone stainless steel. Featuring a simple-yet-stunning white face, paired with interchangable grey suede leather straps and water resistance of 30m, it is the ultimate in versatility. Dimensions - Face: 40mm. Adjustable Strap - Width: 20mm. Length: 16cm-20cm.. Exclusive to Emma & Roe.

13229832

Cubic Zirconia, Sterling Silver & 10ct Rose Gold Stacker Ring

Description

Your stack won't be complete without this delicate sterling silver stacker ring. The bubble design showcases a feminine touch of rose gold at its centre, which secures a single glittering cubic zirconia.

For cocktail parties

Take your look from desk to drinks with some bold statement pieces.

Shop the look