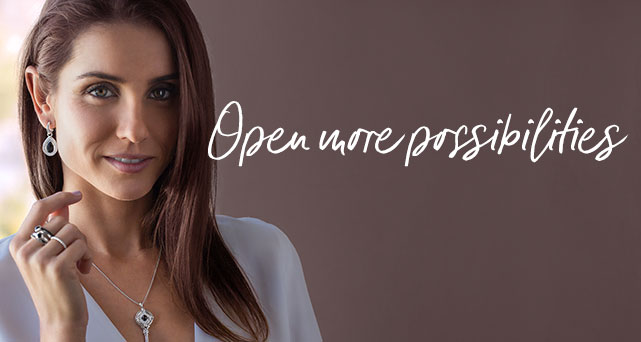 Coin lockets are one of the most stylish and versatile accessories. Available in a variety of sizes, styles and looks, these beautifully designed pendant cases and interchangeable coins can be worn as a necklace, bracelet or as earrings.
GETTING THE LOOK
MORE STYLING OPTIONS
Whether it's a casual outing, for work or something more formal, coin lockets allow you to create the perfect look for any occasion.

NECKLACE
Coin locket pendant cases and interchangeable coins make a real statement as a necklace. Choose a beautiful sterling silver case finished with 10ct rose gold or cubic zirconia sparklers. Layering two or three chains creates an on-trend look, while our new mini key is simply adorable.
BRACELET
Add a little sparkle to your wrist by enhancing a bracelet or bangle with a gorgeous mini coin locket case. Mini round or pear shaped cases are ideal for a simple, classic look. To add your own personal touch, enhance with a cute mini pendant, like your initial or a symbolic charm.


EARRINGS
With our beautiful sterling silver mini earring hoops, you can easily take your coin locket look to a whole new level. Mini round and pear shaped cases come in shining sterling silver or set with shimmering cubic zirconia accents.
MORE CHOICE FOR MORE LOOKS
Our coin lockets come in a variety of sizes and shapes offering stylish looks to suit any occasion.